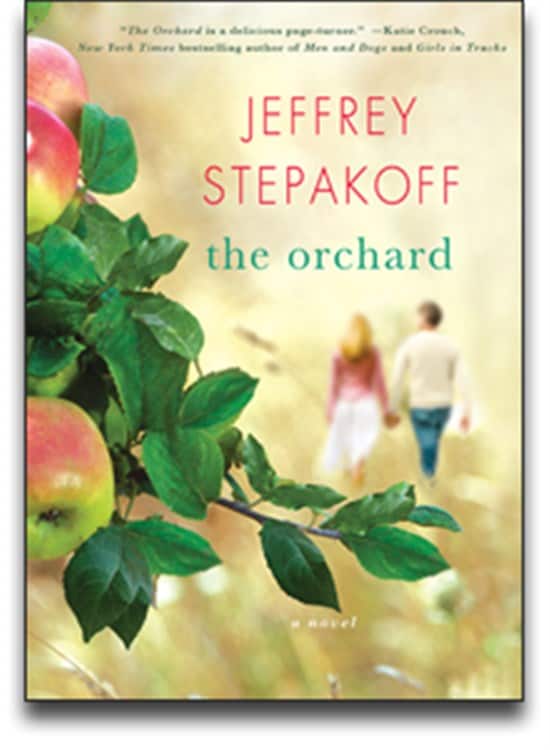 Grace Lyndon is a rising ingénue in the world of perfumes and flavors; a stiletto-wearing, work-a-holic in Atlanta, she develops aromas and tastes to enthrall the senses. She'll stop at nothing to get what she wants, even when her colleagues think she's crazy. When she lands the biggest account of her career, to develop the flavor for a major beverage company, she thinks she has all she needs. That is, until she tastes an apple that changes her life.
Determined to track down the apple's origin, Grace sets off in the middle of the night where she finds not only a beautiful mountain orchard in the clouds, but the mysterious man who owns it. Dylan Jackson is a widowed single father whose heart and hands have been calloused in the fields of his North Georgia apple farm. Still mourning the death of his wife, he's reluctant to let Grace study his apples… but there's something about this headstrong woman that he just can't ignore.
In Stepakoff's heartbreaking eloquence, their sudden yet undeniable attraction is threatened—leaving readers with a momentous finale that proves Jeffrey Stepakoff is a master craftsman of the heart.
Praise for THE ORCHARD:
"The Orchard is a reminder of why I love to read. A man who's emotionally chained to the past. A woman with a determined eye on the future. Happiness can be theirs today…if only they have the courage to harvest it."
— Sandra Brown, New York Times bestselling author
"Stepakoff crafts an intricate and tender love story readers can feel and taste. The Orchard awakens all the senses and offers the gift of an unforgettable story that will follow the reader's heart for a long time."
— Patti Callahan Henry, New York Times bestselling author
"The Orchard is a delicious page-turner. Anyone who enjoys a good love story will have a wonderful couple of days settling down with this Southern tale of unexpected romance."
— Katie Crouch, New York Times bestselling author of Men and Dogs, and Girls in Trucks
The Orchard, St. Martin's Press
Featured Main Alternate Selection for Doubleday Book Club, Book of the Month Club, Literary Guild, Rhapsody Book Club; Large Print edition, Thorndike Press
Reader's Digest Select Editions publication in North America
Foreign language sales include:  World Spanish, Russian, Romanian, Slovenian, Portuguese (Brazil), Portuguese (Portugal), Croatian, Czech, Slovak, Finnish, Polish, Dutch, The UK